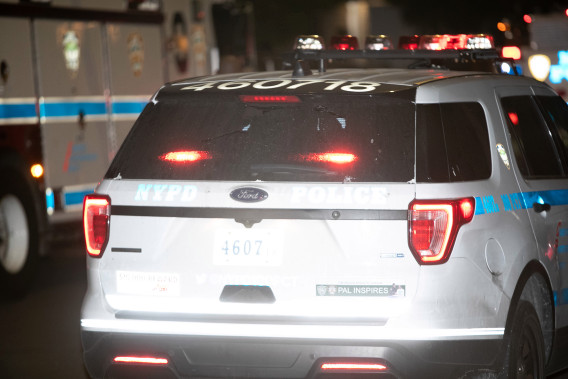 No Protests In Area
An occupied, marked NYPD SUV was hit with multiple gunshots late Sunday in Queens, police sources said.
Two officers were inside the vehicle on Beach 66th Street near Almeda Avenue in Far Rockaway around 11:50 p.m. Sunday when five rounds were fired at the vehicle, according to the sources.
Neither officer was injured, and police did not fire any shots.
Police are investigating the incident, and no arrests were immediately made.
The incident came on the fourth-straight night of violence and looting in the city over George Floyd's police-involved death in Minneapolis.
"There were no protests in that area," Police Commissioner Dermot Shea said on the "Today" show Monday morning. "It could be unrelated, but that's clearly alarming to us and under investigation."
Author: Tina Moore and Amanda Woods
Source: NY Post: Marked NYPD SUV struck with gunfire overnight in Queens